Because I found out an epic Sungmin primer had been deleted, so I have to make my own.

Despite Kyuhyun being my ultimate #1 (for rather sketchy reasons), Lee Sungmin is everything I want in life. This is a tribute to the one K-pop idol I have ever been genuinely attracted to.

BASIC INFO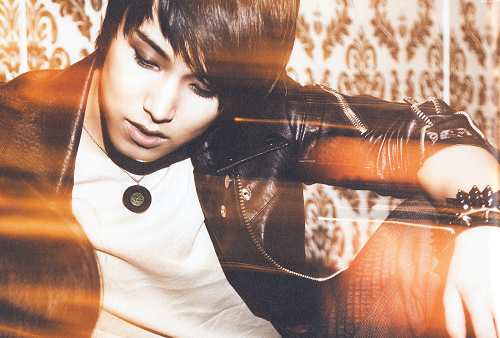 Birth Name: Lee Sung Min
Korean: 이성민
Chinese: 李晟敏
Japanese: ソンミン
Birthdate: January 1, 1986
Height: 175 cm (5'9")
Blood Type: A
Star Sign: Capricorn
Family: Father, Mother, and Younger Brother (Lee Sung Jin)
Hobbies: Chinese martial arts, musical instruments, photography
Casting: 2001 SM Youth Best Selection Best Outward Appearance
Occupation: Singer, Actor, Dancer, DJ
Instrument(s): Piano, Guitar, Bass Guitar, Drums
Voice Type: Tenor
Years Active: 2005 - Present
Label: SM Entertainment
Associated Acts: SM Town, Super Junior, Super Junior T, Super Junior Happy, Super Junior M (!!)


BACKGROUND

Sungmin became a trainee under SM Entertainment after he won first place at the 1st SM Youth Best Selection Best Outward Appearance in 2001, cosplaying as Tony An of legendary SME group H.O.T. ... complete with sketchy boylove Tony/Woohyuk re-enactment. Sungmin wae stop hanging out with the noona fangirls.




In 2002, Sungmin and future bandmate Lee Hyukjae was placed in a project R&B group with Kim Junsu (DBSK), Jay Kim, No Minwoo, and Kang Jungwoo (TRAX). Sungmin and Eunhyuk debuted as members of Super Junior 3 years later. On August 2005, just before Super Junior's own debut, he debuted in the MBC drama, "Sea of the Sisters", playing young Kang Dongshin. He looked 15 and astoundingly adorable, no surprise there.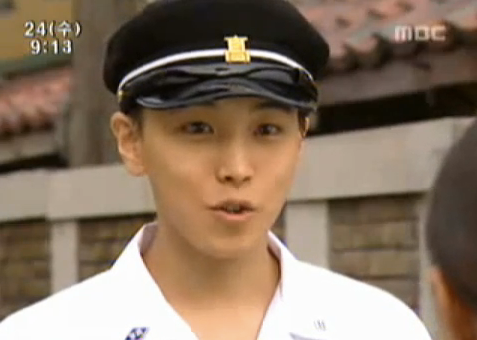 TALENTS

. Magician/Pizza Tosser/Martial Arts Boy/Bubble Maker/Resident BAMF/etc.
...Did anyone ever try to count how many random odd talents Sungmin has? Why does Sungmin know everything in life? Why is he superhuman? ...j/k Sungmin is just a very curious kid who cannot seem to stop learning all kinds of weird stuff.

Magic Show - lmao my favourite clip. SJ's faces are hysterical.


Nunchucks


Um what is this.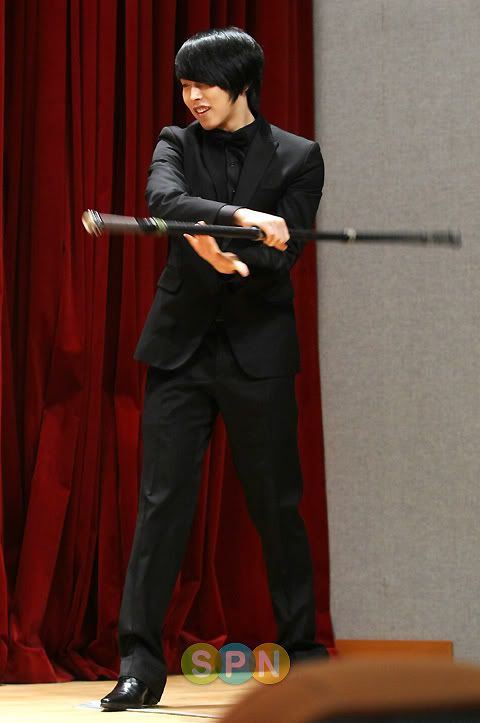 . Wine ~Connoisseur
Sungmin loves wine. He's got a freaking decanter in his room. Kyuhyun sometimes steals it. He really knows his wine though, because as with everything Sungmin puts his mind into, he would study til the end. He often makes wine recommendations for fans.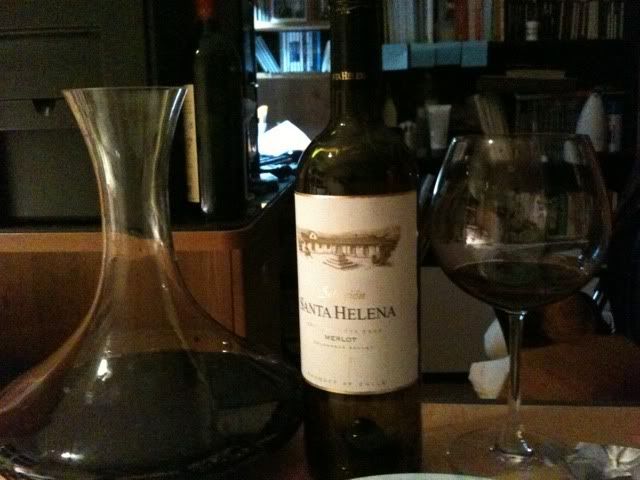 . Instruments: piano, guitar, bass, drums, violin, etc.
One time Sungmin's dad called to Chunji and was all "Lee Sungmin S T O P. You're trying to learn too many things at once. You need to focus on one at a time." His specialty is guitar though.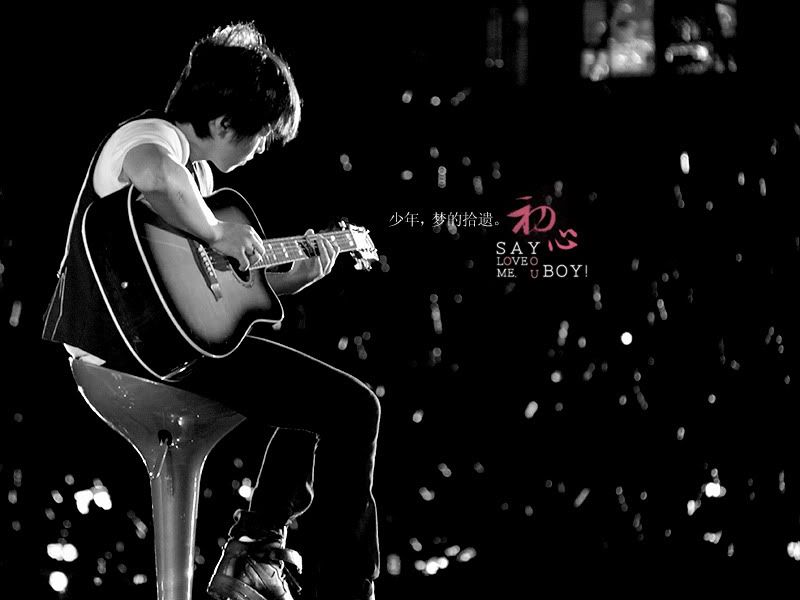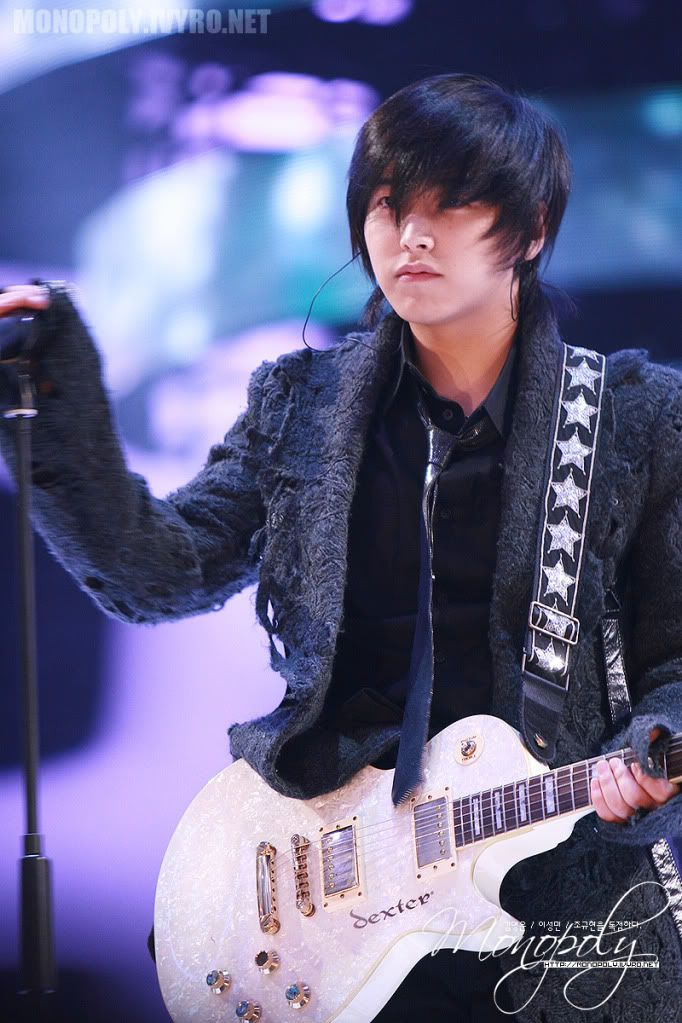 Oppa Band was a show especially for Sungmin to showcase his ~inner rock star~ but then again Sungmin is a better rock star when he's with Heechul. I mean what.





. Dance
Sungmin is a very good dancer, although he's often eclipsed by SJ's lead dancers Eunhyuk/Donghae/Hangeng/Shindong. He's got the ~passion, and you could tell he really puts his emotion into it. Sungmin has a lot of charm and charisma onstage, if not one of the best in SJ (lol praised as "the coolest in Sorry Sorry" by Lee Soo Man himself). See also: Wonder Boys.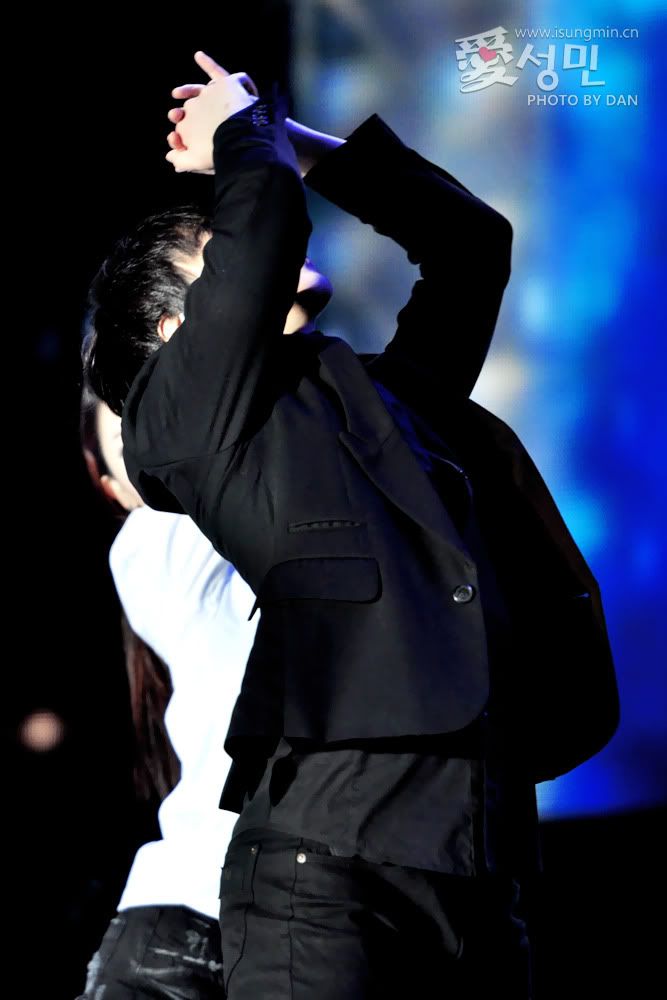 . Sing
He once sang Radiohead's "Creep". All other arguments are invalid.


...Uh random observation: his lines in SJ's songs are very much often paired together with Ryeowook's.

. Act
In 2005 Sungmin debuted in "Sea of the Sisters". A year later, he guest starred in DBSK's Banjun Theatre drama Finding Lost Time as Yoochun's high school friend. Sungmin's first big movie was "Attack on the Pin-Up Boys", where he got shit thrown at his face. This is the classic SJ movie everyone should watch. I die a little every time I re-watch it.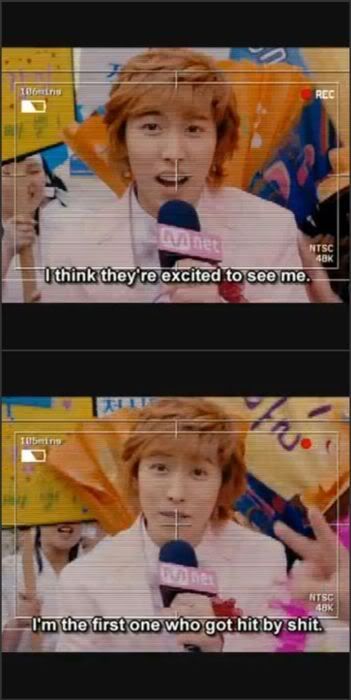 His most recent drama role is in "President", where he plays a politician's son who's drunk and crying for half of the series.




Sungmin is one of SJ's popular musical actors, alongside Yesung. He starred in Akilla and Hong Gil Dong. As far as I know Sungmin's preferred career path for the future is musical acting.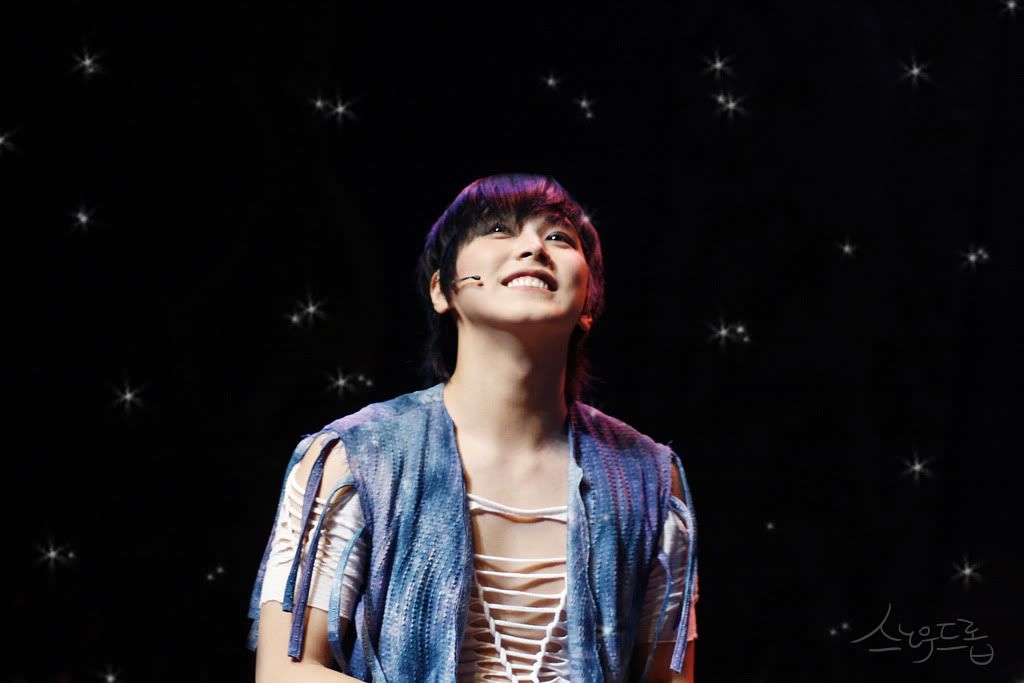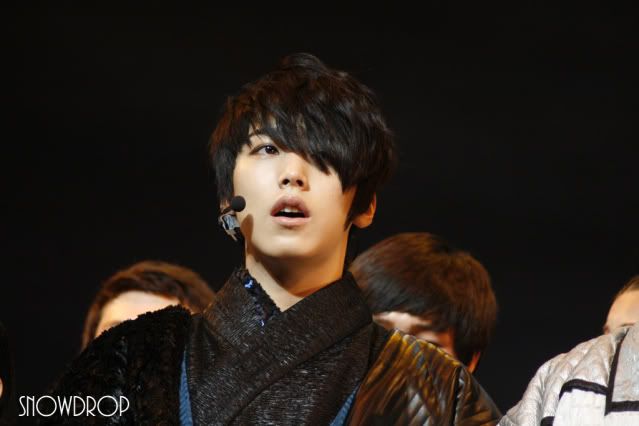 IMAGE

. Cute Pink Boy/Bunny/Pumpkin/etc.
Let me just say right from the start that I feel pretty regretful because of the image SM imposed on him when SJ debuted. As you may know, when a new idol group debuts, each member is assigned a "role" and image to appeal to certain segments of the target market (audience). They have to keep up this image for at least a few years (2?) until they become an established figure in the fans' minds. Okay, so, at the age of 19, Sungmin had always been a cute baby-ish kind of boy surrounded by girls (you know that kind, cute little brother, fawned over by all older sisters), so it was obvious that his image would be "obnoxiously cute" and his target market would be the older fangirls. ...I'm sure you all know the result.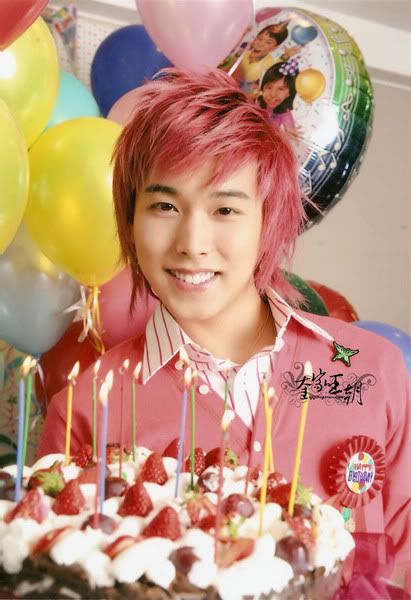 Naturally, this kind of image got old and tiring after a few years. It might have been easy and entertaining to act cute when you were a teenager, but when you're a guy in your mid-20... It's quite obvious how Sungmin has tried to shrug it off since then, but alas it's still stuck quite firmly in the general SJ stereotypes. As often commented by other SJ members ever since their debut, Sungmin is the one whose stage persona and real life personality are most drastically different. I'm not saying it's "fake", but anyone could see how much acting Sungmin really had to put into keeping up his image in the early years (esp around 1jib).

...Basically I just want to say, okay, Sungmin is naturally cute, but I want to burn his original SM-imposed image with fire. It's just painfully awkward to watch him do excessive aegyo (asked by show hosts) when he looks like he wants to strangle himself ok.

. Noona-killer
lol okay this one is pretty accurate. Sungmin is insanely popular among the girls, especially older girls. This one time during an SJ-T's "Introduce Your Friends~" or whatever show, he called up three older girl friends at like 1 am to come meet him. See also: predebut pictures, where all the people he ever hung out with were girls. (lol I know this type of boy. Surrounded by girls, but still #foreveralone.) It's easy to see how he would be. Boy is a total gentleman. (see: clip when Sungmin was pranked by SJ and tried to protect a bullied girl.)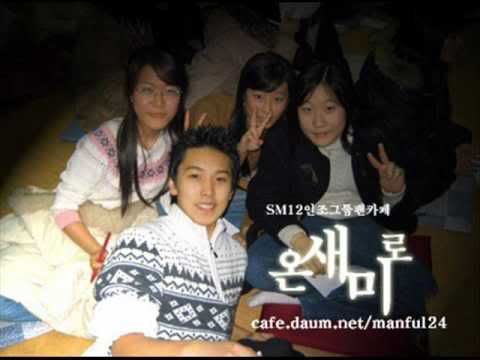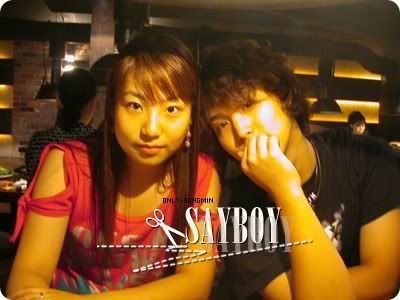 Sungmin is also very popular among SNSD, as seen with Sunny (lol they even had a scandal), Sooyoung, and incessant flirting with Tiffany during Oppa Band (to the point everyone else was eyeing them and Jungmo shouted at them to stop, lol).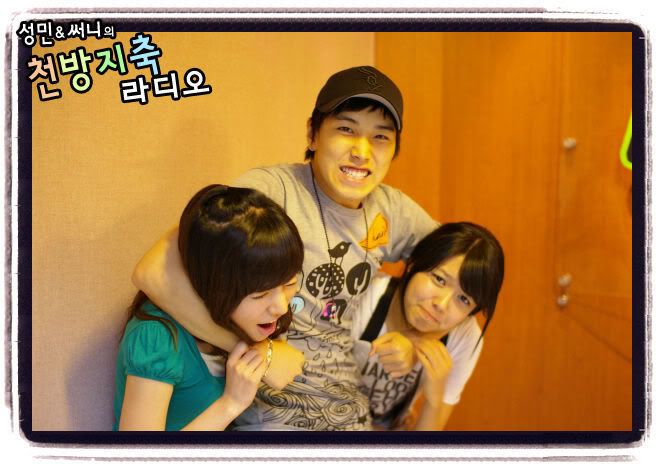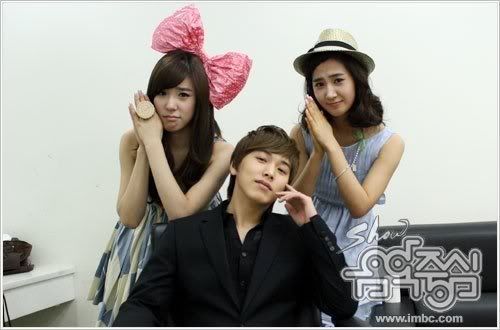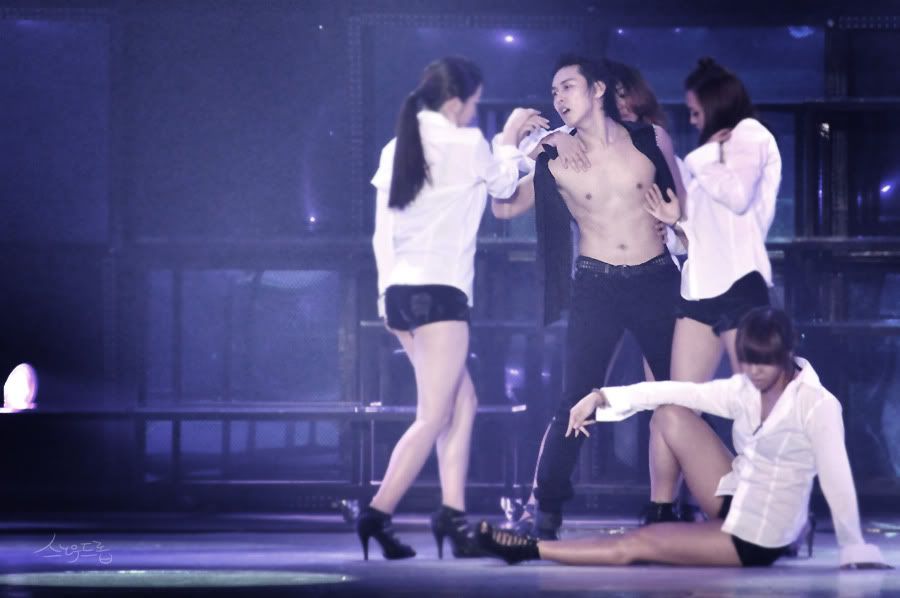 Sungmin gets moar girls than all your oppas. I'll leave my speculations about his relationship status for another day tho.

. BAMF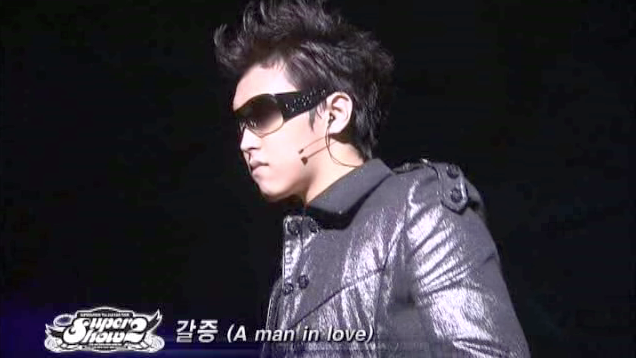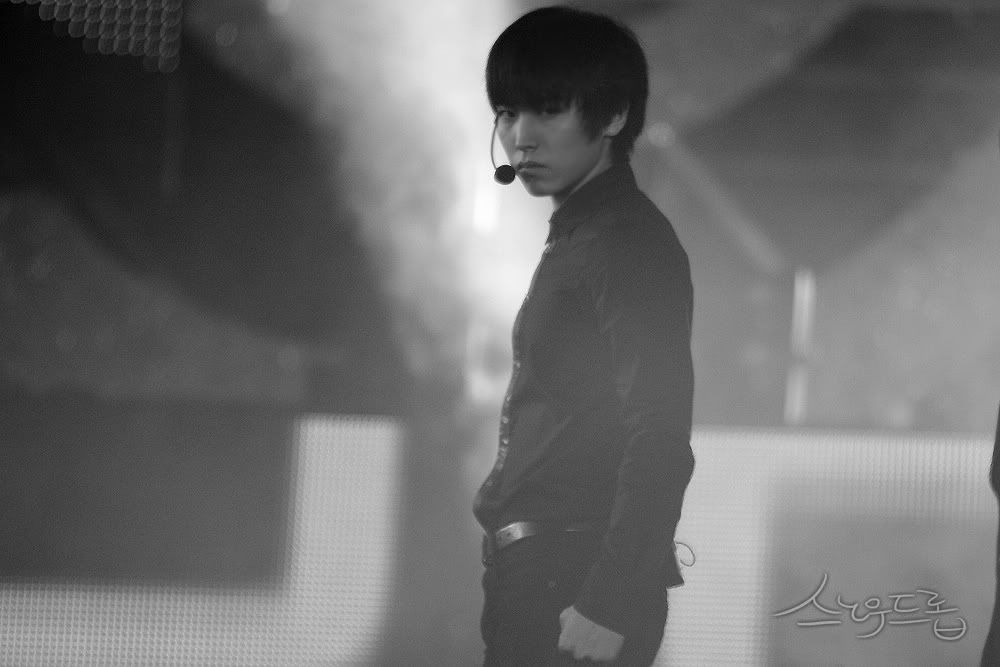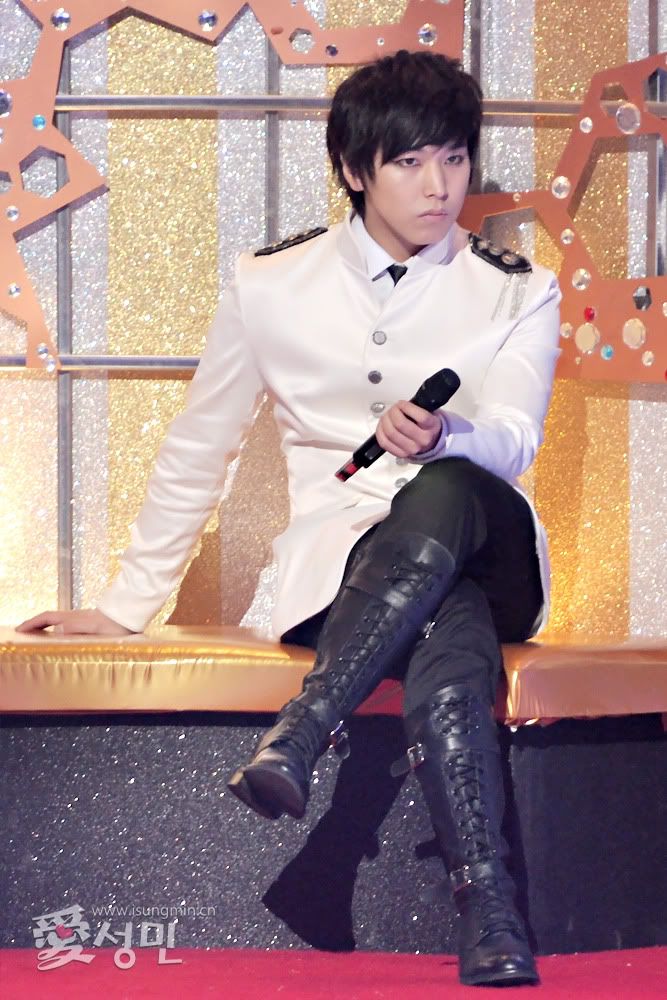 . Cat Farming
He used to have 2 cats: Hyaku and Sen. He then proceeded to post videos of his cat pooping on twitter. Yes. Okay, Sungmin. However, he had to give both of them away during Bonamana promotion because he was busy and someone in the SJ dorm was allergic. This was the height of emo!Sungmin in 2010. Why he no send them to Heechul's den. ;_;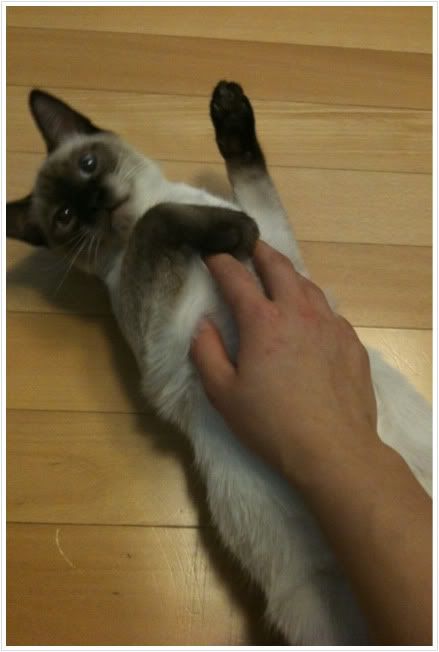 . Nagging Machine
As complained by Yesung and Donghae, Sungmin pays a lot of attention to details and would be constantly ~judging all of them in the dorm. "WHY U NO TURN OFF THE LIGHTS IN THE BATHROOM," etc. Yesung is evidently very :| :| :| about this, lolol.

. Family Man
Please see "Love Family", where Sungmin and Kyuhyun had to take care of a bunch of kids, Sungmin proceeded to excel at everything and Kyuhyun failed at life. Sungmin does a lot of charity activities, and he's really good with children. This is a man you want to be the father of your child.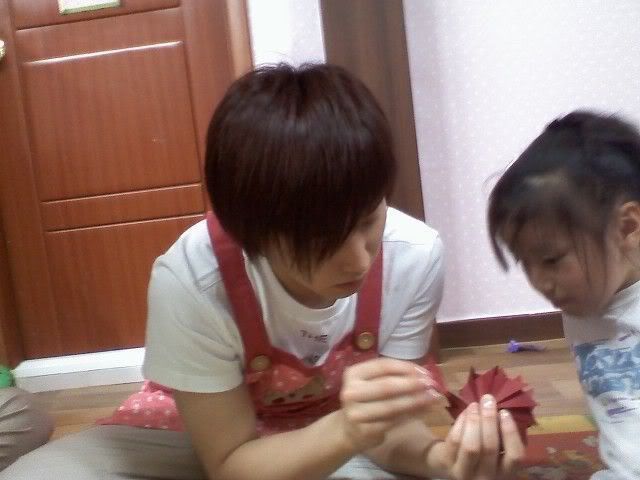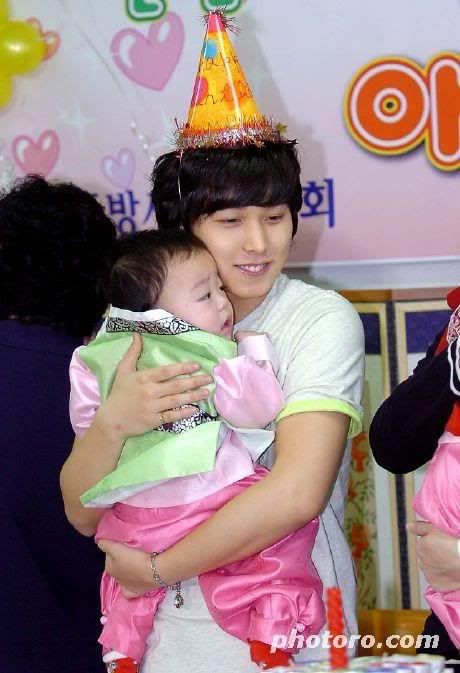 . Emo!Sungmin
Sungmin's level is only below that of Leeteuk. (Then again, no one can surpass Leeteuk on the emo scale.) Sungmin is... a sensitive person? He pretty much had an identity crisis in 2010. (I felt rly sad for him during Emo!Sungmin period, because he was all "wow Miinah reached a new record! ...probably 5 people bought it because of me.") The height of that was when he gave away his cats and deleted his twitter. As of now, Sungmin is the only active SJ member who doesn't have a twitter.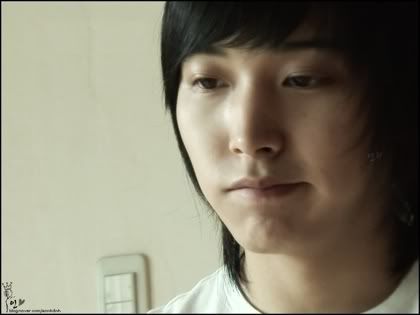 . Mediocre!Sungmin (a subset of Emo!Sungmin)
As said by himself, Sungmin is the "middle" member of SJ. He does everything, but he's average in everything: singing, dancing, acting, variety, etc. There are always people who are better in the group. It's apparent that Sungmin doesn't think very highly of himself. Sungmin's consistent reply to any fan who praises him is "I'm definitely not a good singer" (esp during the Emo!Sungmin period when Kyuhyun went off to the hospital and Sungmin had to substitute him in Bonamana). He's not very good at variety either. He... just... doesn't... speak... at all. Sungmin therefore just blends into the background. T y p i c a l wallflower. As Kim Gu Ra once commented, Sungmin thinks too much before he speaks, as a result he can't say anything at all. (lol oh god I can already imagine the awkward during SJ-M's upcoming promotion... I guess Sungmin and Ryeowook can be space-out buddies together.)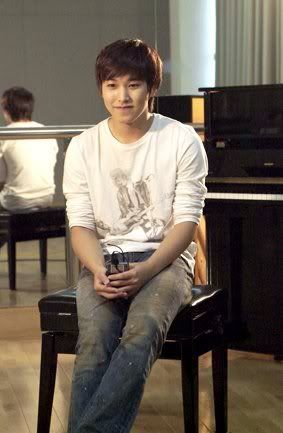 PHYSICAL ATTRACTIVENESS
This is a section purely for me to spam Sungmin's beauty.

. Forever young



. Perfect pouty lips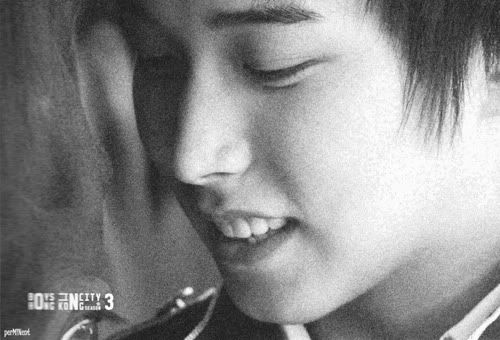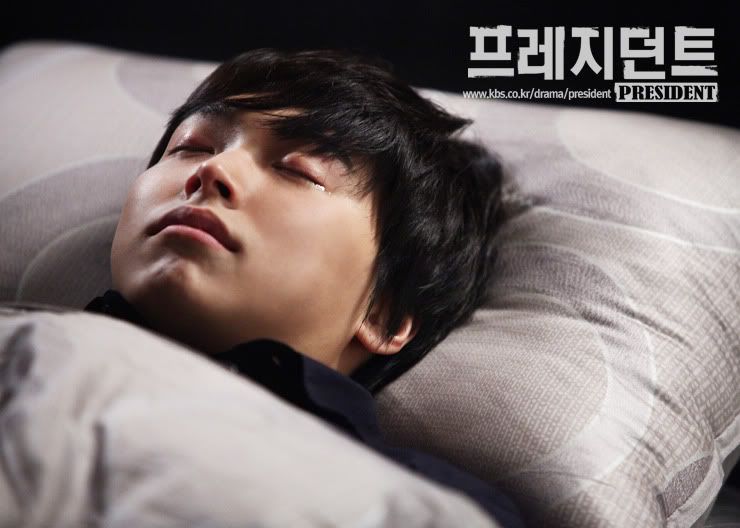 . ~Foxy big eyes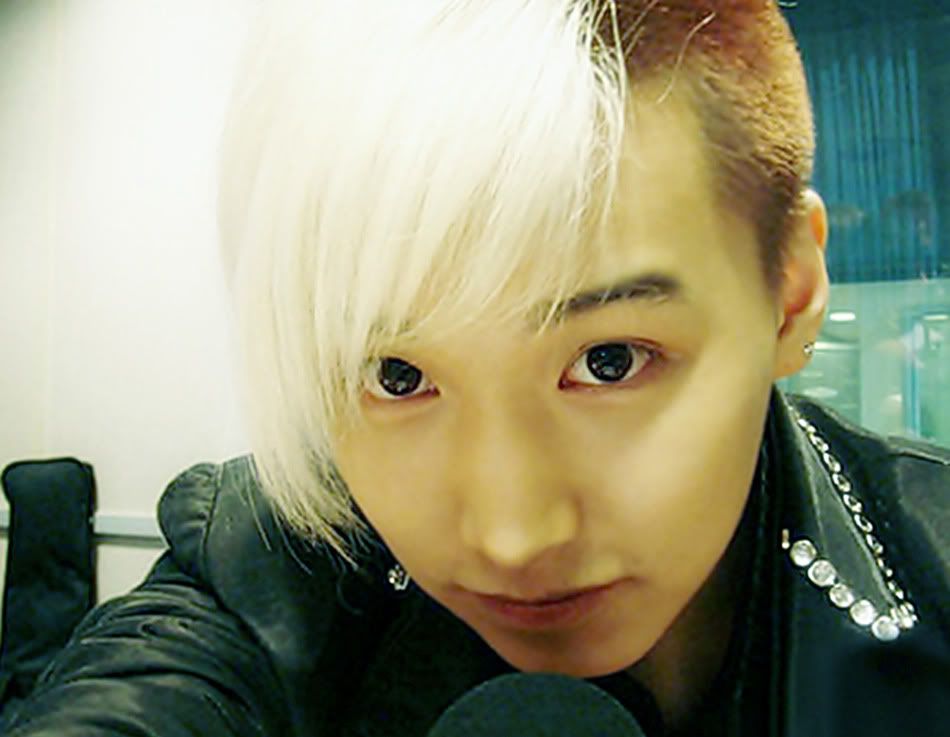 . Butt and thighs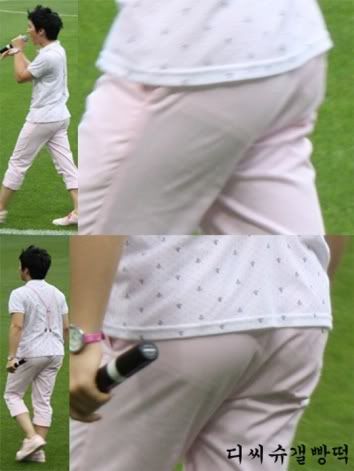 . Muscles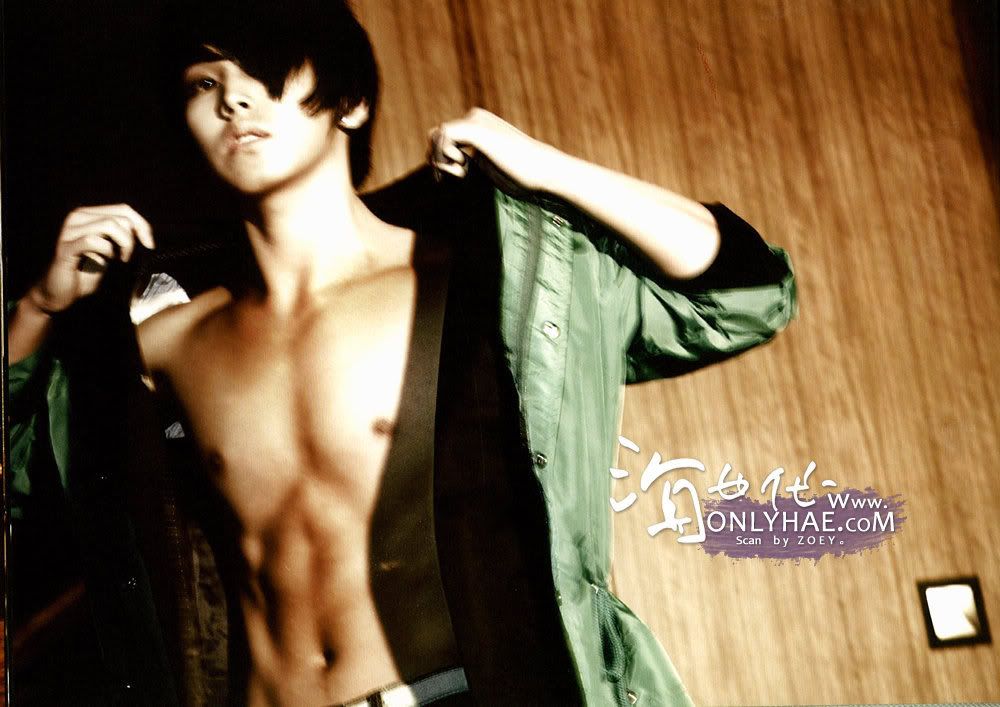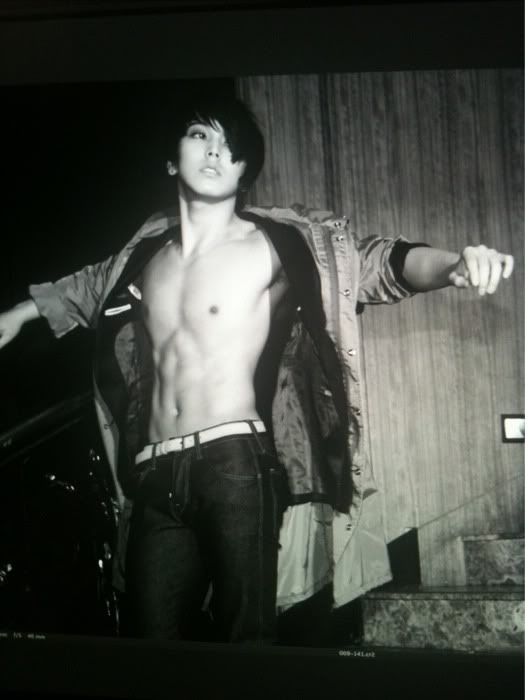 . More beautiful than 95% of the population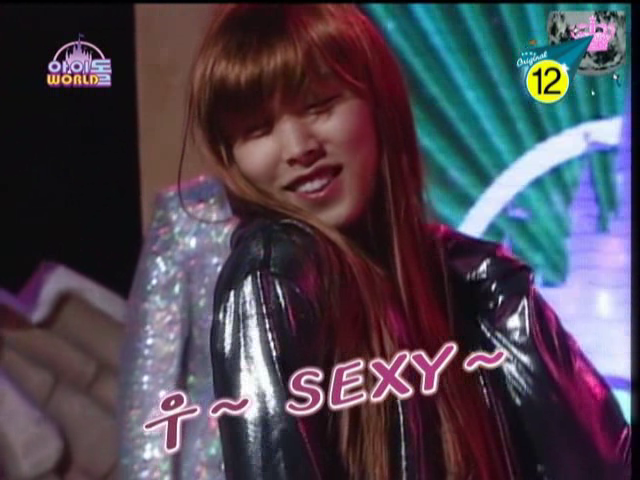 . So ~sexual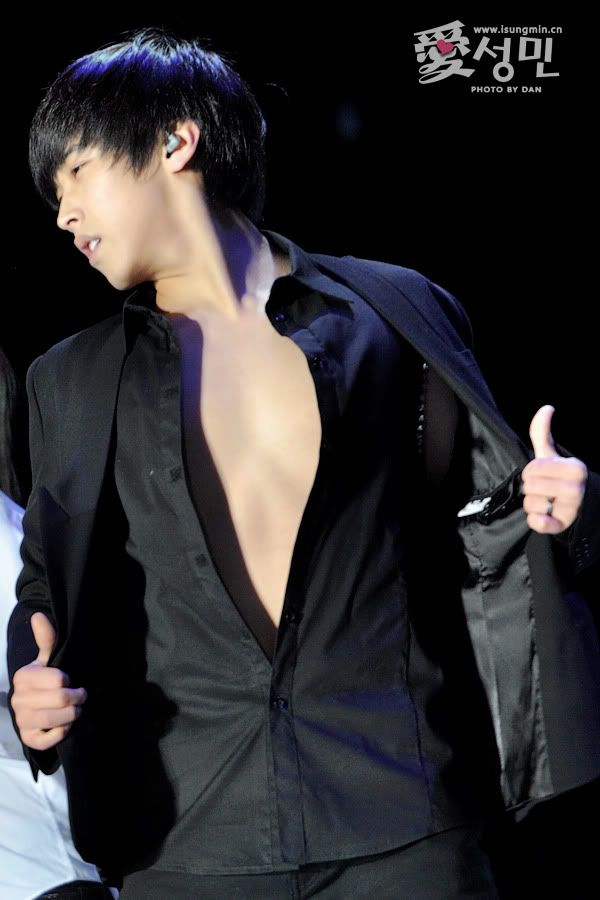 . S T O P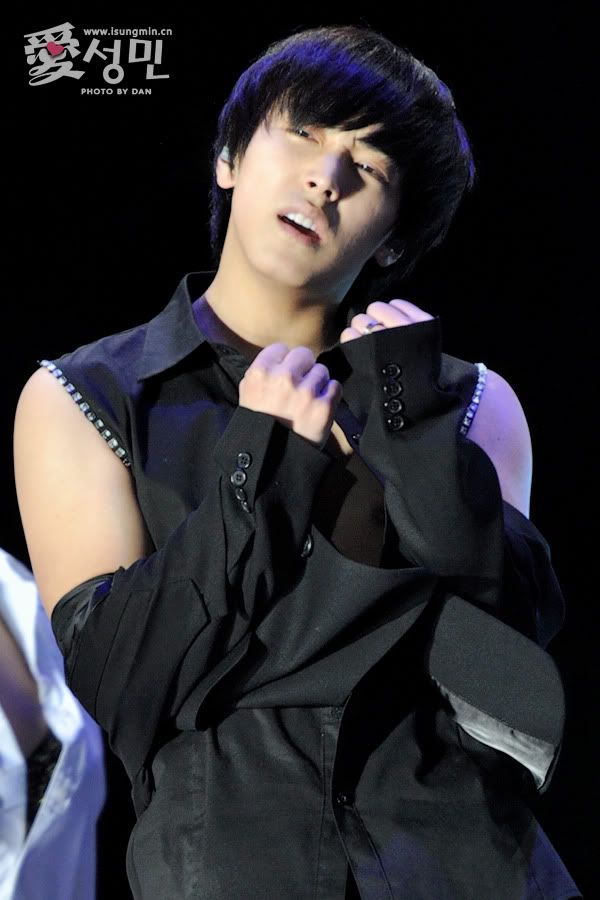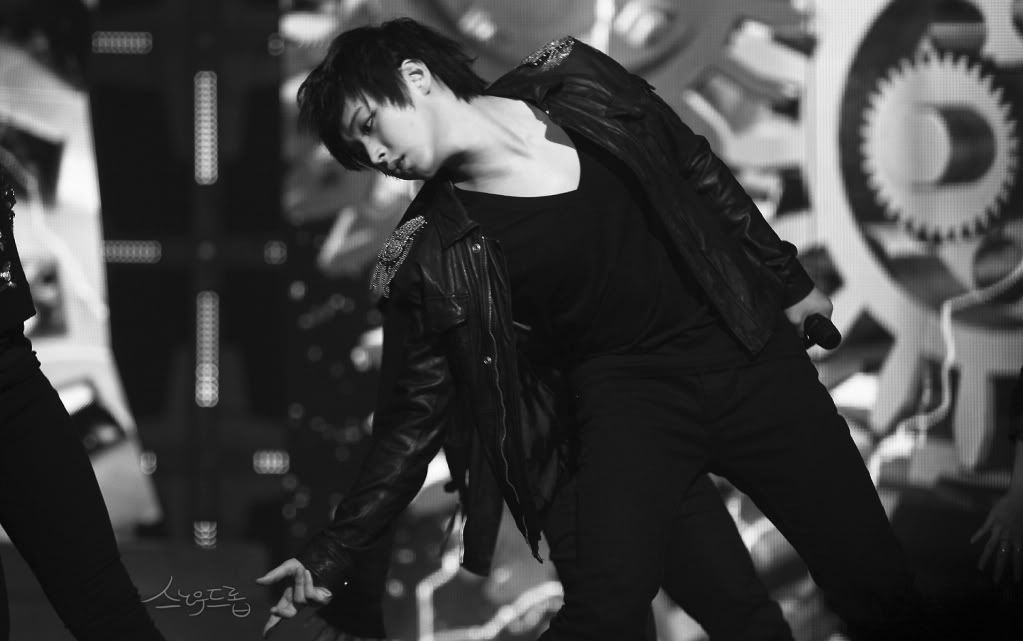 SJ RELATIONSHIPS

. Sungmin/Kyuhyun: Most popular Sungmin pairing, mostly because of SJ's mini-drama ~Dangerous Friendship~ back in 2006. I still say everything was Ryeowook's fault.

RW: Kyuhyun and Sungmin's romance.
KH: WAE.
SM: WAE.
RW: ...It's just an example. >:) /seals fate forever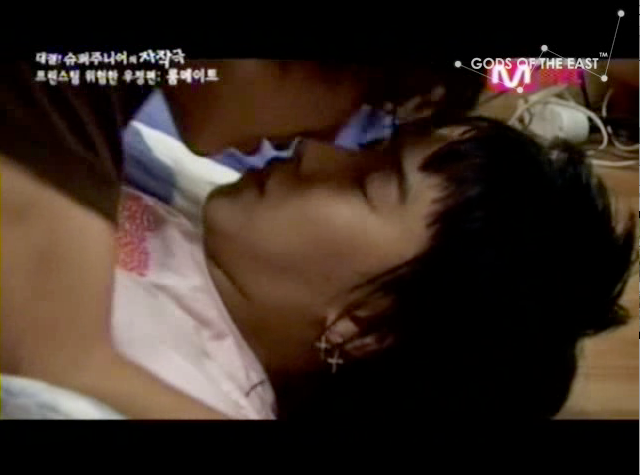 lol just because of Ryeowook's one throwaway sentence... Anyway, other than that, they are roommates and have been since 2007. Sungmin introduced Kyuhyun to ~wine culture~ and they've had drinking sessions together, complete with blurry wine glass pictures. Sometimes they also stay up until morning practicing singing all night together for a show the next day (see: SJ's 1000 Songs contest).

. Sungmin/Eunhyuk: Eunhyuk is pretty much Sungmin's best friend in SJ. They've been together since 2002. :3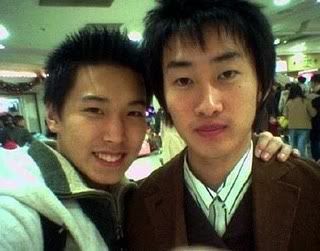 . Sungmin/Shindong: Shindong is also one of Sungmin's best friends. They are close and often talk a lot to each other. Sungmin likes to share his emo concerns with Shindong.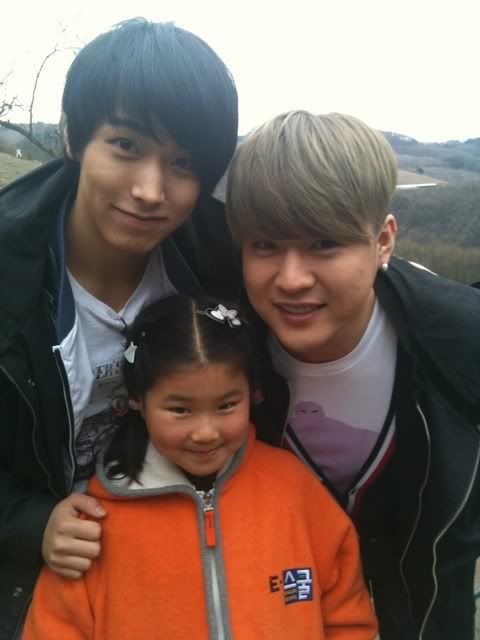 . Sungmin/Siwon: l o l.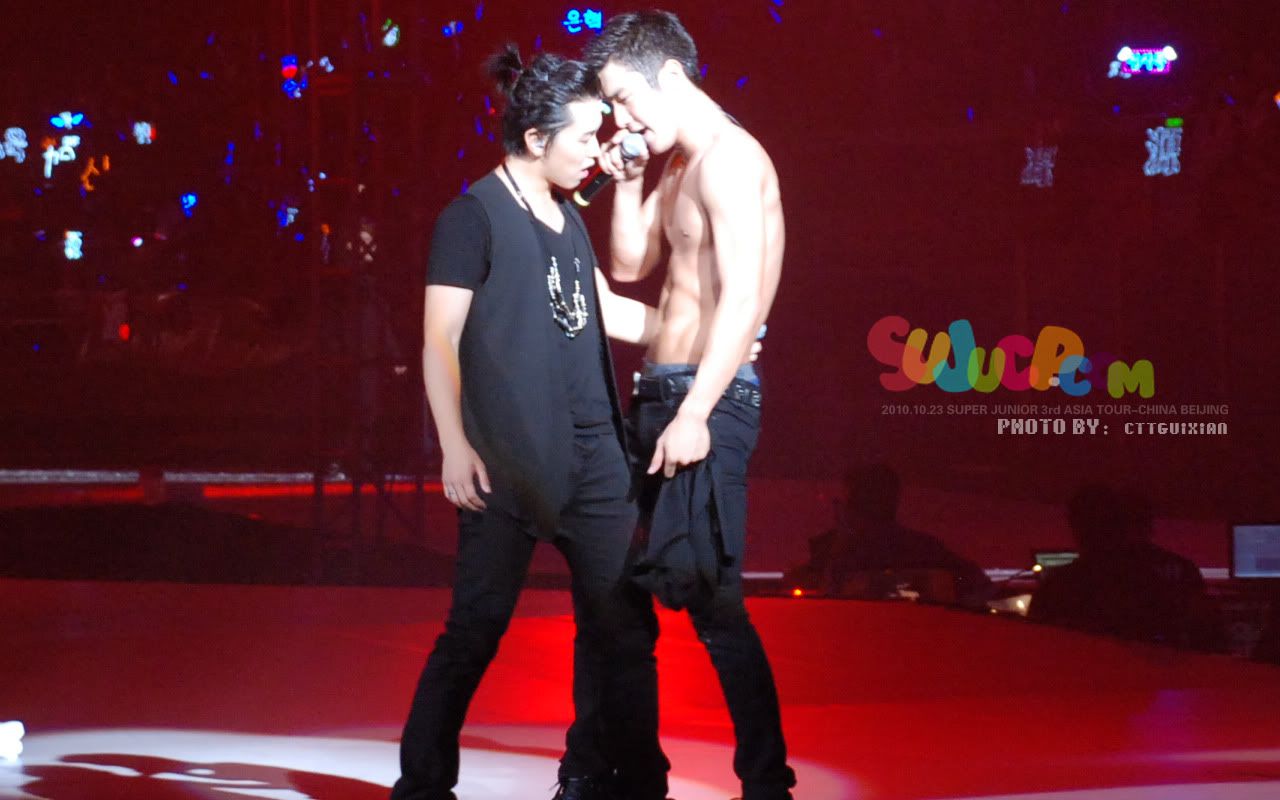 no but rly.


. Sungmin/Heechul: lmao. Heechul has a ~type. He's pretty fond of Sungmin, as evident by that one time he asked to kiss Sungmin during their performances... (Heechul, 2010 fanmeeting: "Nothing can top Heechul/Sungmin kiss." - Sungmin: "Please let me hit you.")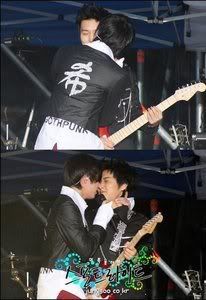 . Sungmin/Ryeowook: the cute duo of SJ. :3 Ryeowook is also very fond of Sungmin. They cling to each other a lot.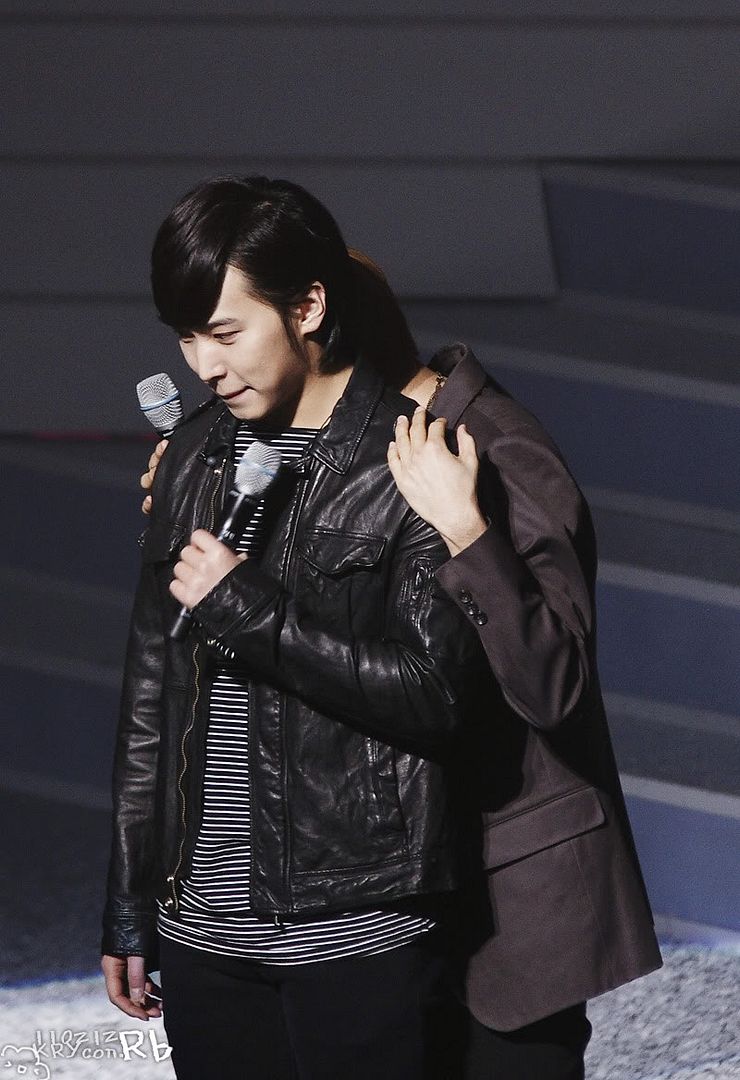 . Sungmin/Kangin: Well, there's a whole Intimate Note episode for this. Anyway, Kangin can't seem to keep his hands off Sungmin.




. Sungmin/Henry, Sungmin/Zhou Mi: Sungmin is very, very fond of these two. He's been squishing Henry since 2007. Taught him how to cook rice, etc.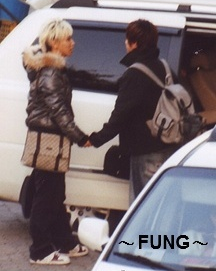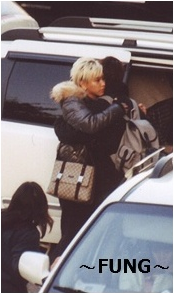 He also goes out for afternoon tea with Zhou Mi. They're a bundle of cute and sunshine. Squish squish. During SS3 endings, he's the one most likely to be hovering nearby splashing water all over Zhou Mi. Thank you Sungmin, we like wet Zhou Mi, too.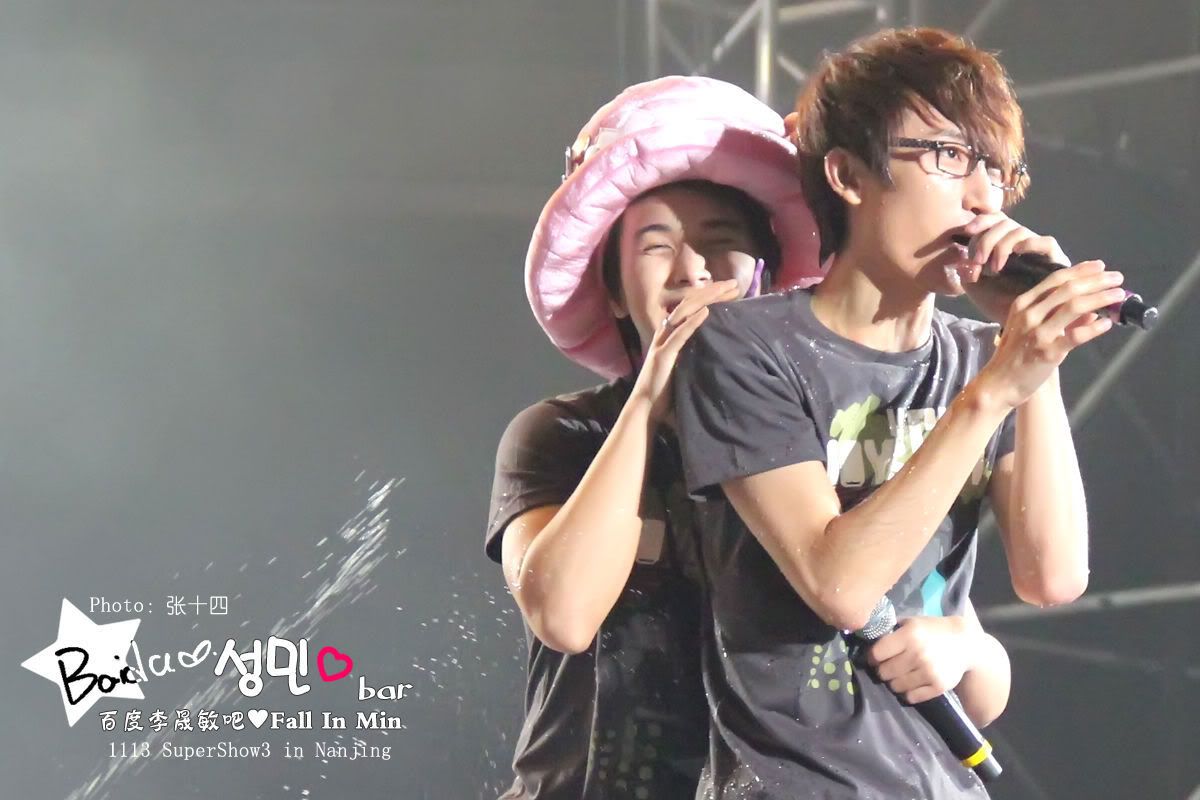 . Sungmin/Donghae, Sungmin/Yesung, Sungmin/Leeteuk, Sungmin/everyone else: friendly, but a bit lol awkward, because they are ~manly men or something.


VIDEOS
A small collection of my favourite Sungmin clips.

Intimate Note: HYSTERICAL. In which Kangin and Sungmin are thrown in a room together by the rest of SJ and forced to ~make up. Also featuring Kyuhyun being a total brat demanding love from all his hyungs. And extremely awkward Eunhyuk/Heechul. I nearly die laughing every time I re-watch.

Goong T: Super Junior T's version of Goong. Watch for Sungmin's stunning acting as ~Lady Heebin~. This video also proves how Sungmin is prettier than 95% of the population.

Sungmin's Monologue: In which Sungmin is his normal awkward wallflower self.


...Wow I've pretty much gone through hundreds of words without really saying why I like Sungmin. Why do I like Sungmin? Why should you like Sungmin? Is this a difficult question?

Multiple-choice answers:
a. Sungmin is a superhuman.
b. Sungmin is a BAMF.
c. Sungmin is more gorgeous than you.
d. Sungmin is an awkward wallflower.
e. Sungmin is squishable rainbow marshmallow pillow.
f. All of the above.

'k bye guys passing out now.